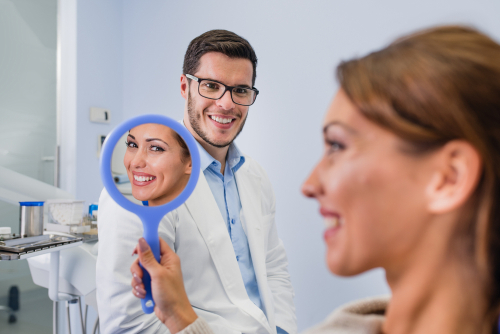 What to Expect if Your Dentist Uses an Intraoral Camera in Rush City MN
Dental technology continues to advance to better serve the dentist and patient. With the ongoing advancements, your dentist can focus their attention on providing the best quality and personalized dental for patients. An intraoral camera is the latest technology that allows the patient and dentist to get an in-depth look at the appearance of a patient's teeth and gums during exams.
What Makes an Intraoral Camera Unique?
An intraoral camera is a tool used by dentists to examine a patient's mouth in the most detailed way possible. The device which may resemble a large pen uses a camera to high-resolution footage of a patient's teeth and gums in real-time. The footage is a view on a high-tech monitor for both the dentist and you to view during an exam.
Advantages For Both Dentists and Patients
The advanced technology features give the dentist the best ability to view your teeth and gums during an exam. The high-quality LED light, rotating head, and high-powered magnifying capabilities allow your dentist to see the inner workings of your mouth with extreme detail. The dentist has a greater ability to accurately examine your mouth during a routine visit resulting in state-of-the-art dental care every visit.
For patients, the use of an intraoral camera allows them to see exactly what the dentist sees in color and in real-time. It advances the communication ability between the dentist and patient because the image is more precise than that of an x-ray and the dentist can show the patient directly what the issue being discussed.
Schedule Your Appointment
If you are looking for top-notch, advanced dental care, contact your dentist in Rush City MN to learn more about how advanced imaging technology helps provide you with accurate information to make the best decisions to keep your smile healthy and beautiful.