Our Philosophy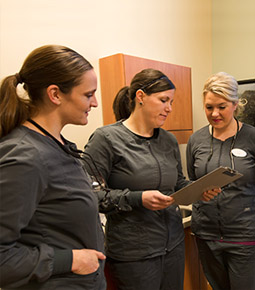 If you're looking for a dentist that values innovative quality and is committed to improving your smile and your life, come to Soft Dental. We deliver a higher standard of care.
LEADING TECHNOLOGY
We understand the pivotal role that technology plays in providing quality dental care. Dr. Nguyen places a high emphasis on investing in high-tech dental equipment and instruments to deliver the highest standard of care. Our advanced technologies include 3D cone beam x-rays, a digital scanner, and hard and soft tissue lasers, to name a few. They help us provide more accurate care, beautiful, lasting results and a more comfortable experience for you and your family.
COMPREHENSIVE SERVICES
At Soft Dental, we offer a comprehensive list of services so we can provide for your family's every dental need with careful expertise. Our quality services range from advanced oral surgery to dental implants, IV sedation, sleep apnea, endodontics and more. In each service, we are thorough, pay attention to detail and utilize advanced technologies to deliver superior results.
QUALITY DENTISTRY
You deserve the opportunity to have the most cutting-edge and high-quality care possible. Both Dr. Nguyen and Dr. Saari have many years of experience in the dental profession, and are skilled in a number of services, including restorative and surgical procedures. As dental professionals, you can trust them to always stand behind their work and to always keep your comfort, health, beauty and overall best interests at heart.
CARING ENVIRONMENT
Besides our high-quality services and professional team, you'll find a warm and welcoming environment at our practice. We have a caring team that is attentive to your needs and an inviting reception area with beautiful decor and a warm fireplace. We also have complimentary Internet, a TV and Wii console for the kids, overhead music, and TVs and DVD players in our treatment rooms to help you relax. We're truly focused on making your experience a positive one.
GENTLE TOUCH
Our patients love our gentle touch. Whether it's the comfortable injections or our excellent chairside manner, our doctors do everything they can to eliminate pain and discomfort and to help you feel at ease. We are sure to be gentle not only in dental procedures but in our interactions with you as well. Your comfort is a priority to us.
CONTINUING EDUCATION
We are passionate about education for both you and us. Drs. Nguyen and Saari and their team participate in continuing education so that they can continually fine-tune their skills and better serve you and your family. Additionally, our team is a reliable resource to you, explaining everything clearly and helping you make informed, confident decisions.
If you value these qualities in a dentist, call Soft Dental today! We're passionate about your smile and passionate about helping you achieve optimal health!